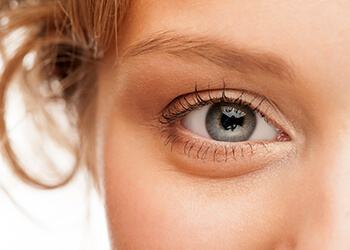 Ophthalmic plastic and reconstructive surgery is a specialized area of ophthalmology that deals with diseases and surgery of the eyelids, lacrimal (tear) system, the orbit (the bony cavity surrounding the eye) and nearby face tissue. An oculoplastic (or ophthalmic plastic) and reconstructive surgeon is an ophthalmologist (medical doctor and eye surgeon) who has completed additional training in plastic surgery as it relates to the eyes and their surrounding structures.
Blepharoplasty (for droopy eyelids)
Excess skin around the eyes can cause droopy eyelids, which may greatly restrict vision as well as change your appearance. An oculoplastic surgeon is specially trained to preform blepharoplasty, or an eyelid lift to correct these unwanted skin changes around the eyes. This is one of the many eyelid conditions that an oculoplastic surgeon treats on a regular basis.
Patient Forms for Dr. Linder
James Linder, M.D., who is board certified in ophthalmology, provides oculoplastic services at The Hughes Eye Group.  He requires his own set of patient forms. Please review and complete these forms before arriving for your appointment with Dr. Linder.